House of Leaves
immediately after buying a new house. At any other time in my life this merely would have been a psychologically disturbing book that likely would have caused me to have a midlife crisis - well, extended the midlife crisis I've been having since I was about nine - but at THIS point in time, just as we've committed a not inconsiderable sum and at least five years to a house that probably ate its former inhabitants...this is a very real concern in my world, okay? If a door leading to hell were to suddenly appear in my new home, there's a decent chance we wouldn't even notice it for a couple of years. Christ, maybe that's why the thing looks the way it does; the house has cleverly camouflaged itself in eye-searing insanity so that you won't even notice until it's too late. "Aha!" the house is clearly thinking. "I shall distract them with this closet! THEY DON'T STAND A CHAAAAANCE HAHAHAHA"
So when we had our home inspection this morning, I carefully, carefully documented the features of the house - even the parts I'd rather pretend I don't see in hopes that, over the years, I'll develop selective blindness to them - so that we have visual proof when the house suddenly births a pantry or something.
Pretending to be innocuous from across the street. "See my white picket fence?" it says. "I'm harmless! Family friendly, even!"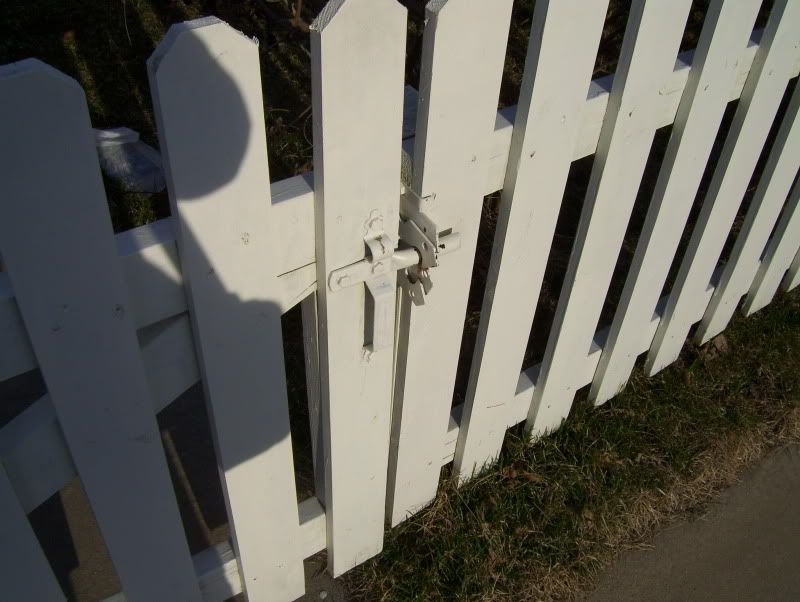 Except I spent several minutes jiggling the catch ineffectively, kicking it, and considering finding a pistol to shoot the hinge before it suddenly popped open and I fell into the yard. The house rumbled in approval. "Exceeellent. This will be easy."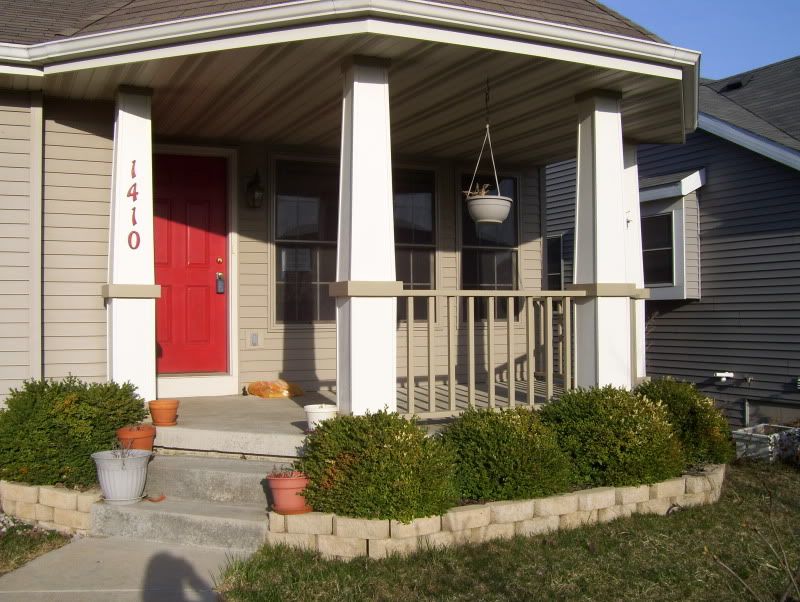 "See my cheery red front door? It is the blood of the former owners. IT SUSTAINS ME."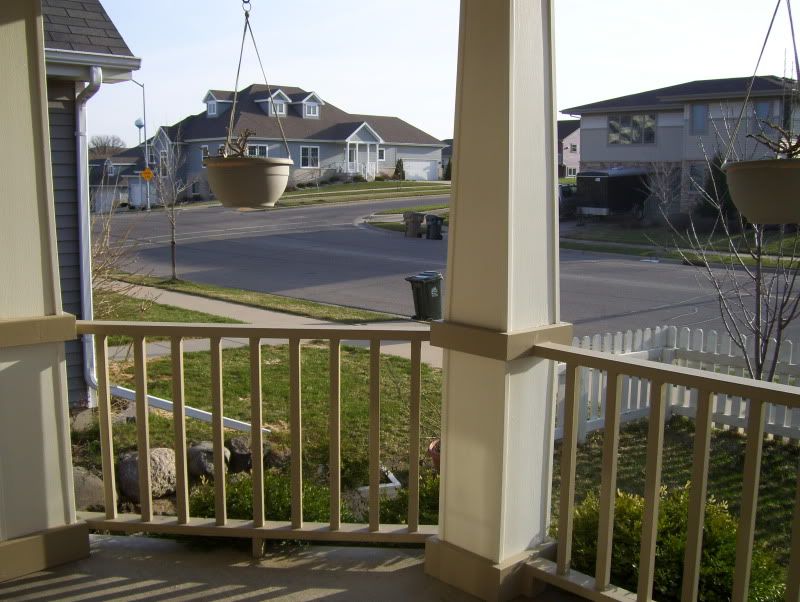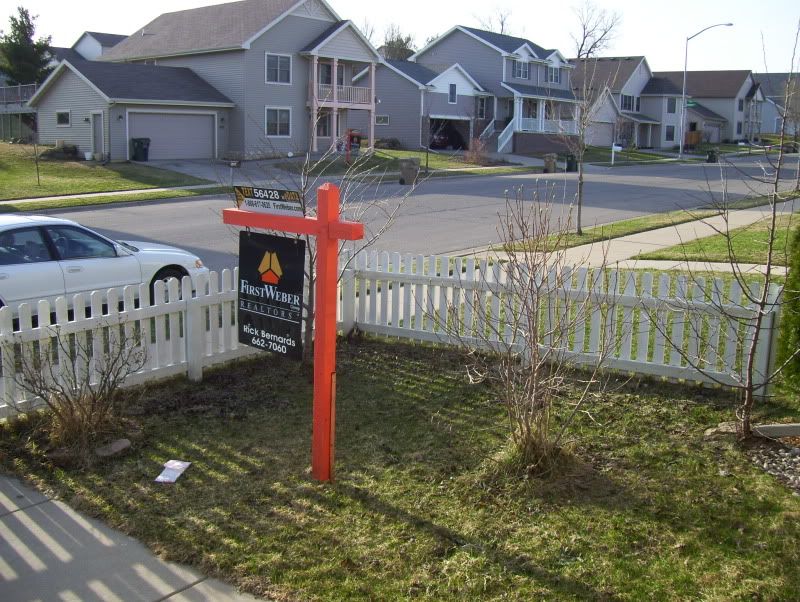 From the porch, I anxiously cast my gaze left and right. The house itself is situated toward the very back of a much, much nicer subdivision than we will ever be able to afford to live in, behind the kind of house you line up your kids in front of to snap the Christmas card picture and then get out before the owners come home and call the police. I worry that the house may have been harboring resentment and jealousy all these years.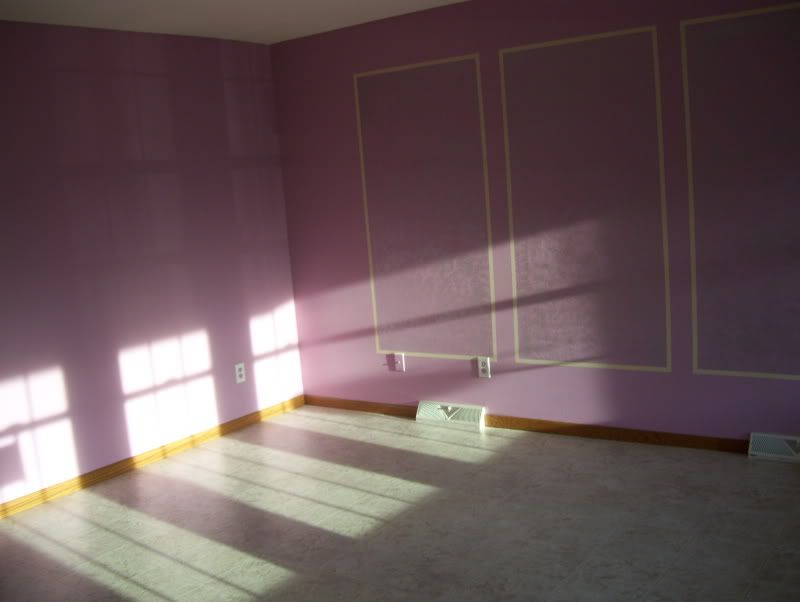 Here's the view of the, uh, living room from the front door. See those giant squares on the wall there? Know what they're for? Me either. (It's hard to see in the picture, but there are silvery puff clouds sponge painted inside the frame, leading the realtor to speculate that they were supposed to be "windows." If guests in this home looked at that wall and believed they were looking out a window, we probably shouldn't have waived that inspection for radon leaks.)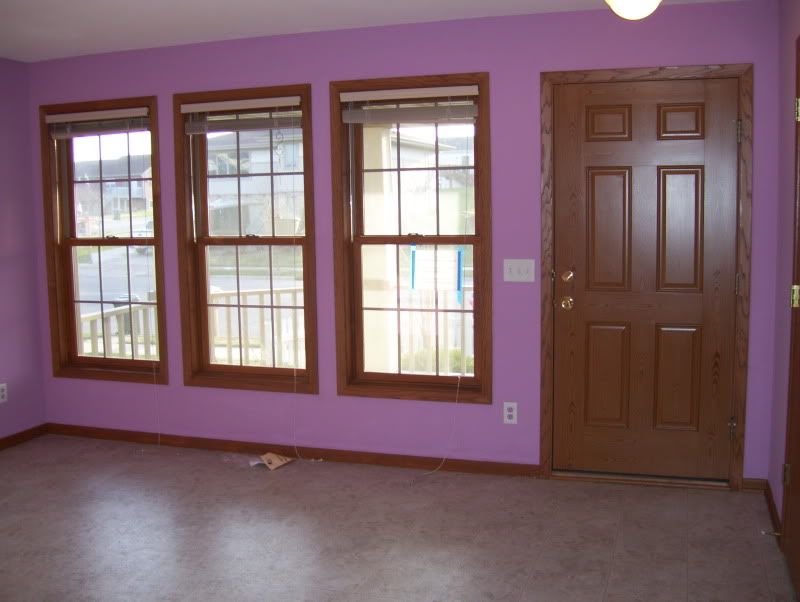 View when you turn around and look at the front door. The first time I ever went to a basketball game at
Assembly Hall
, I was genuinely shocked at how orange the floor is, because it looks red on camera under TV lights. I feel like the same principle might be in play here, because this wall is a pleasant lavender, which I assure you is not the case.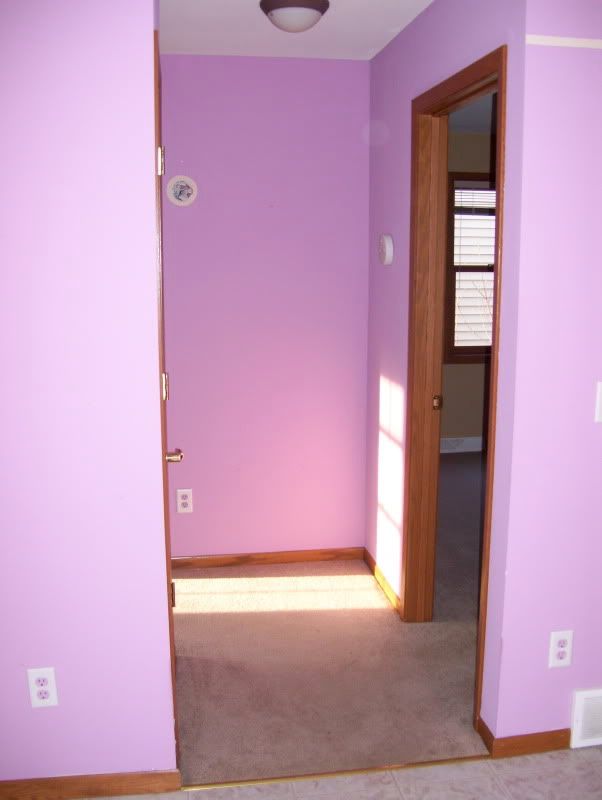 Look left from the front door, checking for any suspicious looking nooks or doors.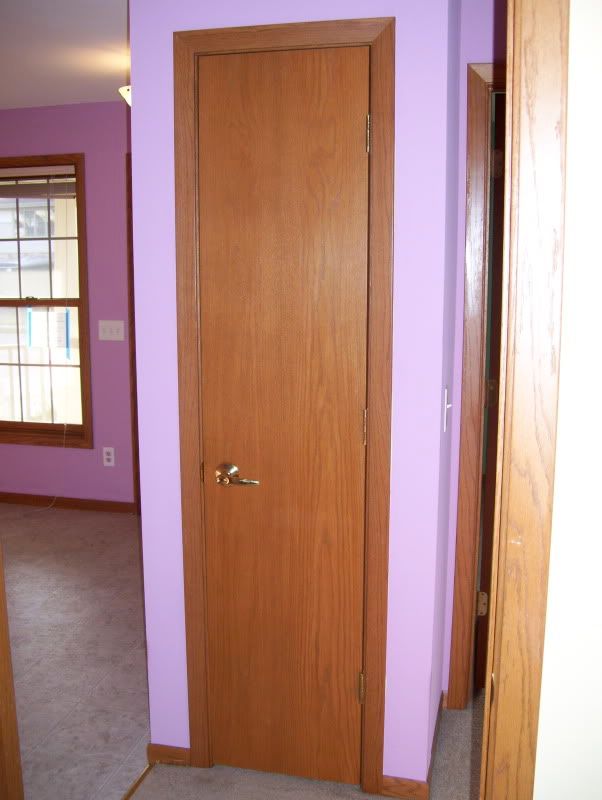 OH SHIT THERE'S ONE DON'T OPEN IT DON'T OPEN IT OH GOD I HAVE TO KNOW. (It was a towel closet.)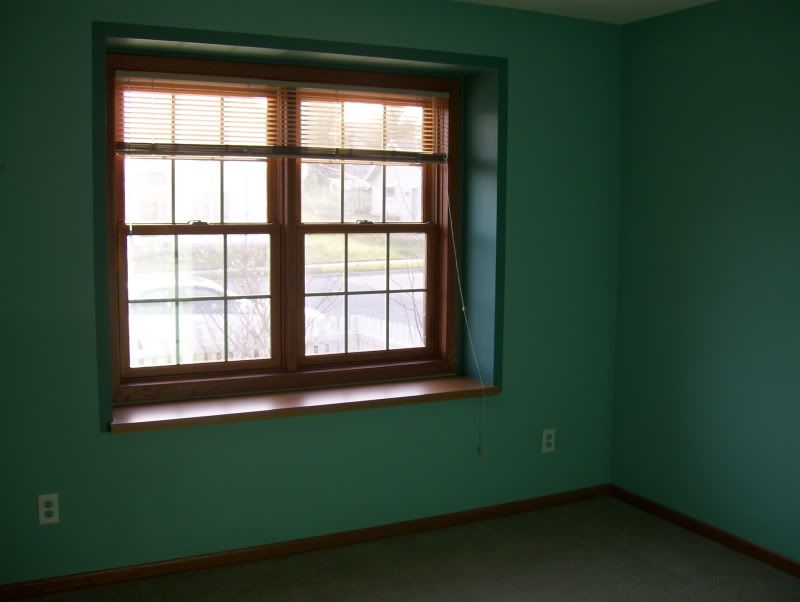 First bedroom, which, I stand corrected, has the requisite FOUR walls. I assume you'll understand how I mixed it up with the five-walled bathroom in my post-tour haze. I also just realized the flash didn't go, so you're spared how incredibly, face-punchingly aqua it really is.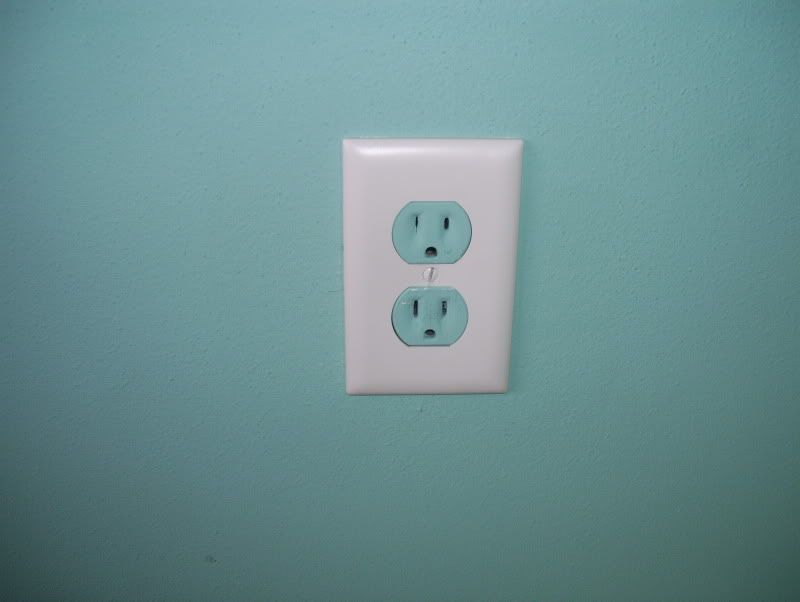 Excellently, the former owners have done this to every single outlet in every single room of the house, necessitating us to replace every single outlet in every single room of the house - not only because they match the paint in the worst way, but because most of them have paint slopped INSIDE the outlets and I'm not at all sure we won't be electrocuted when we plug in a lamp. They've also painted about half the switches, though, as I discovered when I flicked on one, they only painted the TOPS of the switches. I'm suddenly feeling less sorry about the house having enacted its revenge on them.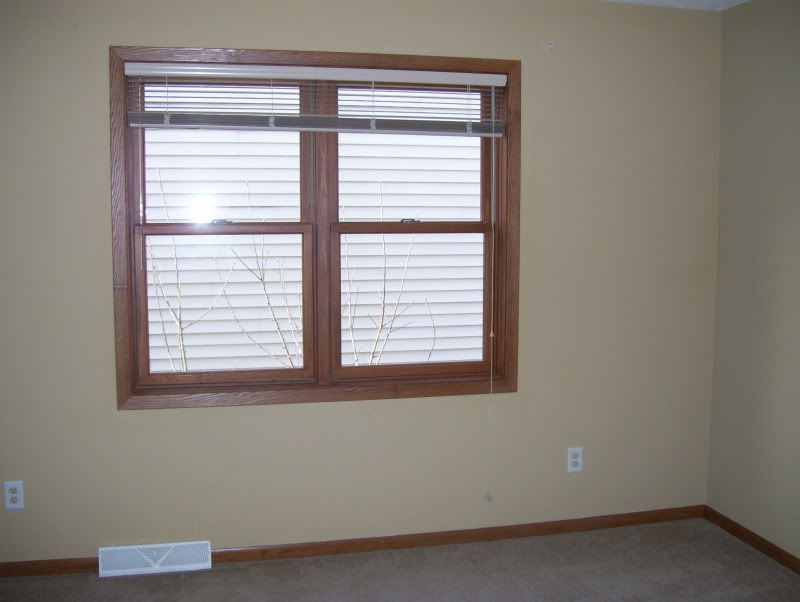 The second bedroom, which we decided was actually the master bedroom because it's bigger and has a walk-in closet, includes a picturesque view of the neighbor's siding. So that we won't be able to scream for help as easily, I assume.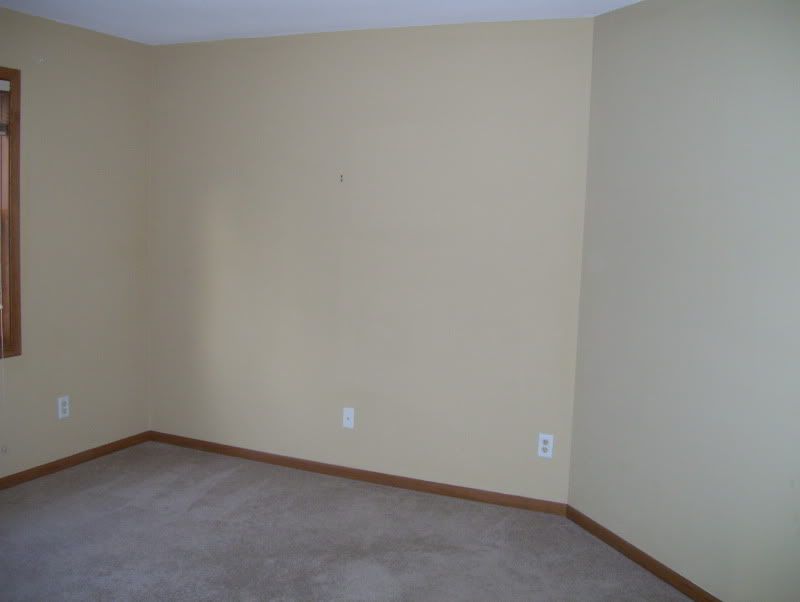 Why the extra wall?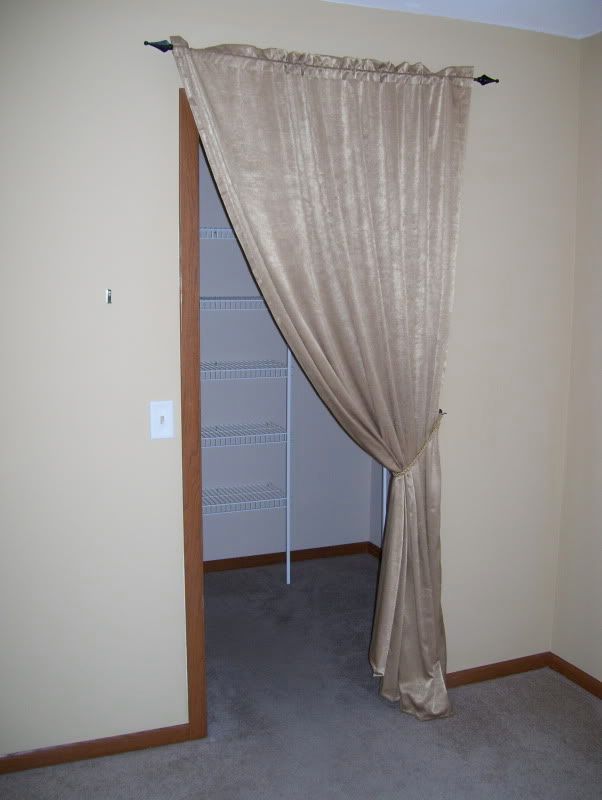 Why ask why, really? (I did later find the door leaning against a wall in the boiler room. We could put it back on, I suppose, but one shouldn't look a beer pong table in the mouth.)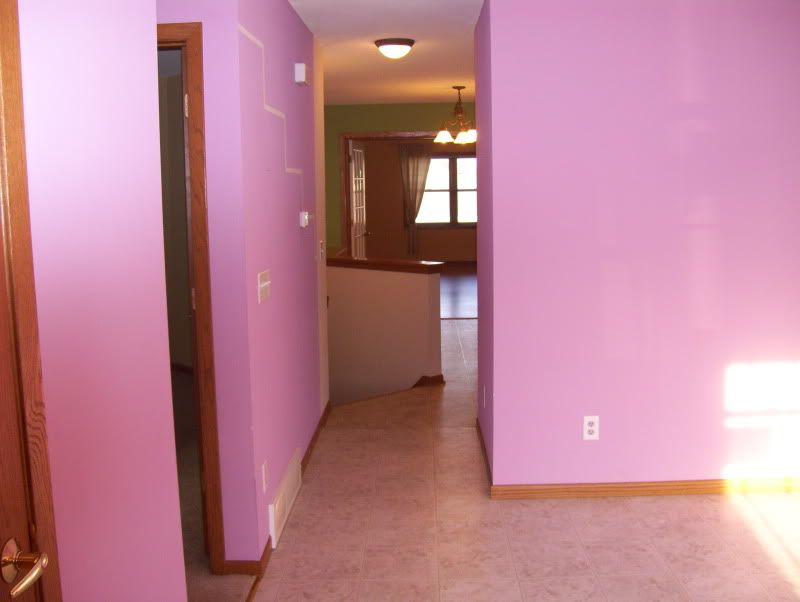 The straight-ahead view from the front door, if you choose to take that route rather than backing out and driving away like your bumper is on fire. Again, my crap camera doesn't show the fine details of color actually at work here, so here's a labeled version of what you IMMEDIATELY see when you walk in my front door: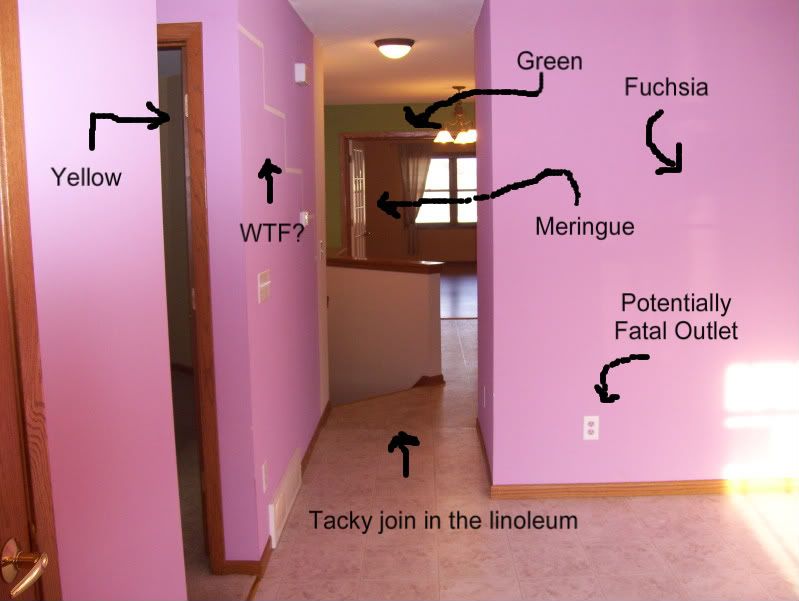 First impressions and all.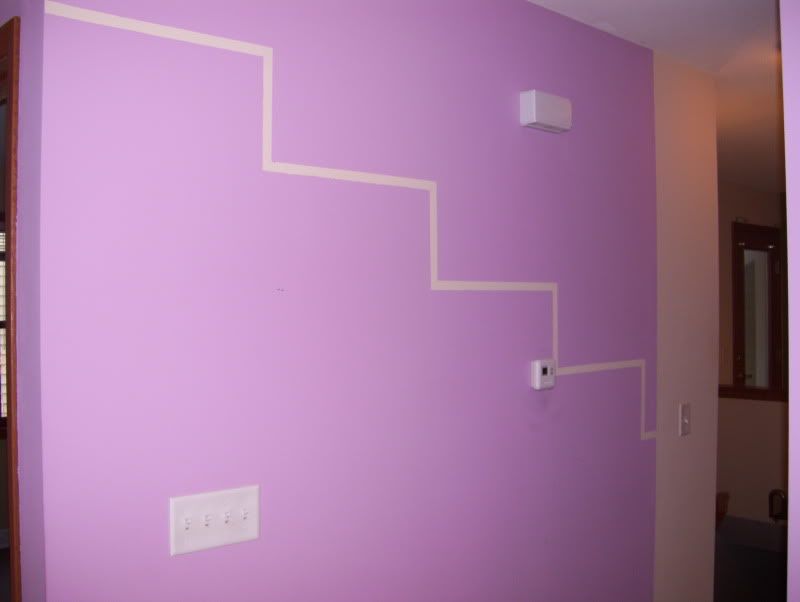 "Hey, honey, are you done painting the wall?" "...Yeah, close enough."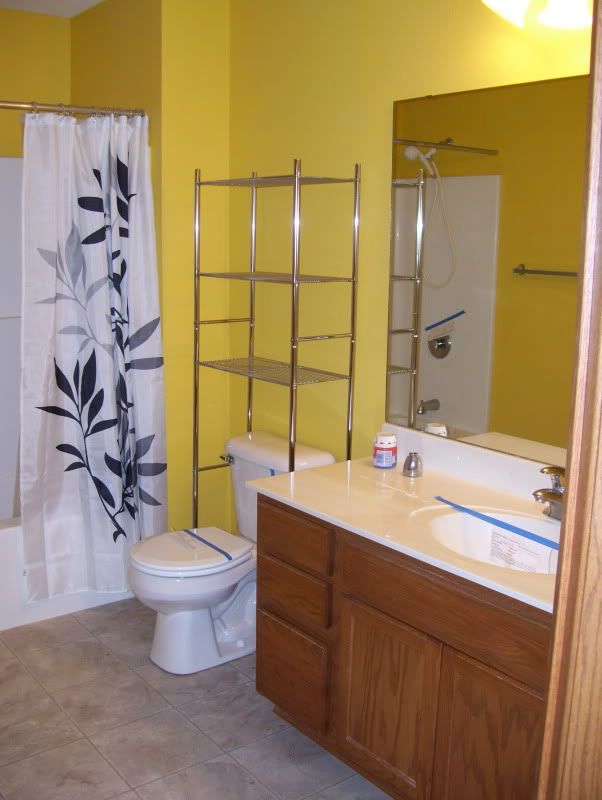 Turn your back to the zigzag and you're facing the bathroom. This is where it gets scary, because supposedly this house was a foreclosure, which is why there's no furniture or anything in it. That's the story they're giving. And yet...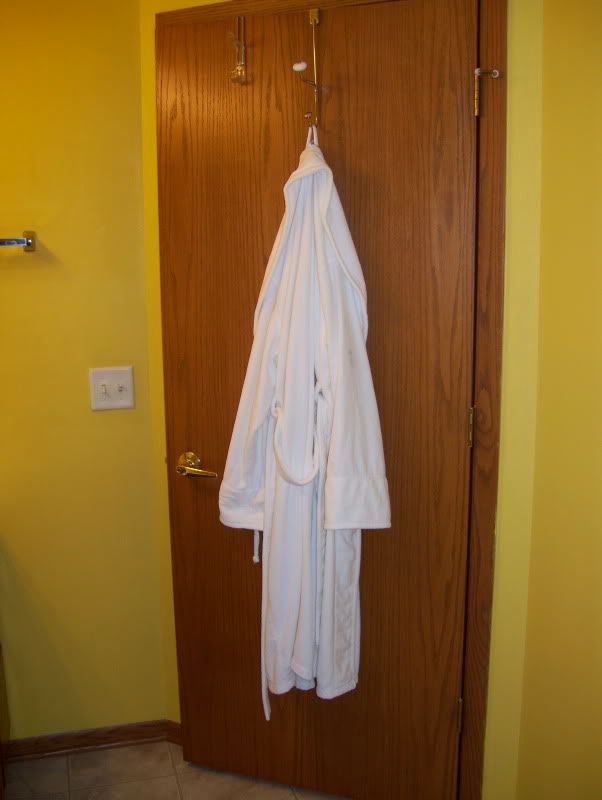 They left in such a hurry that they forgot the bathrobe. TELL ME THERE WASN'T FOUL PLAY INVOLVED. THAT FIFTH WALL. YOU CAN'T TRUST IT.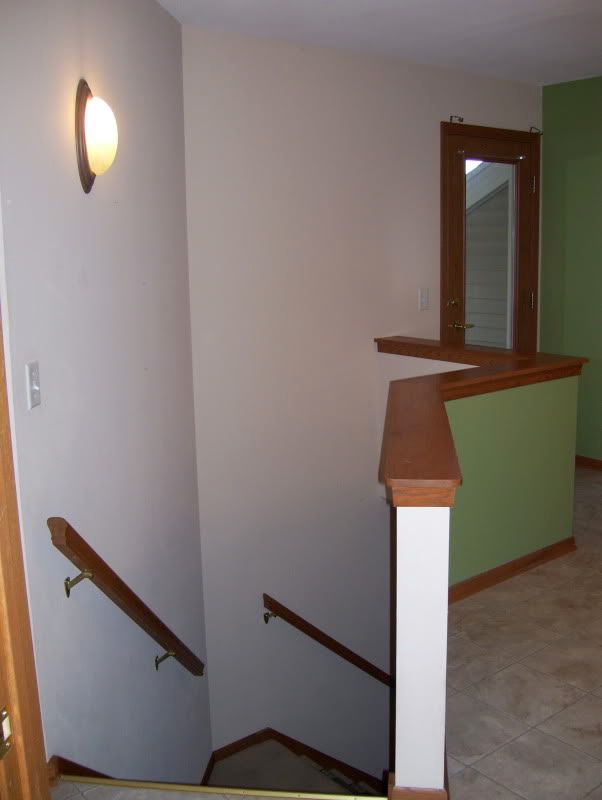 Step out of the bathroom too quickly and you're liable to fall straight down the stairs. I imagine that is the house's master plan.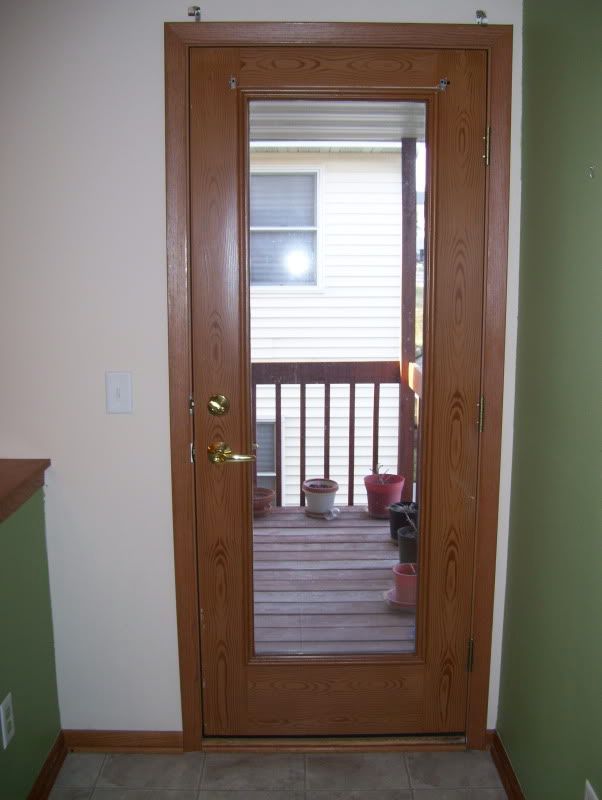 If the stairs don't swallow you alive, you may choose to venture out onto the deck.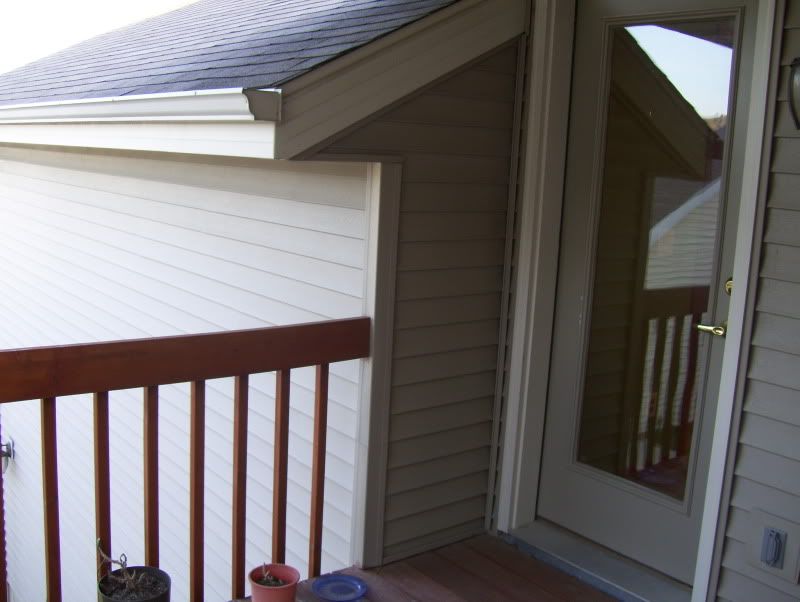 Assuming you don't bust open your forehead on the gutter overhang like I did.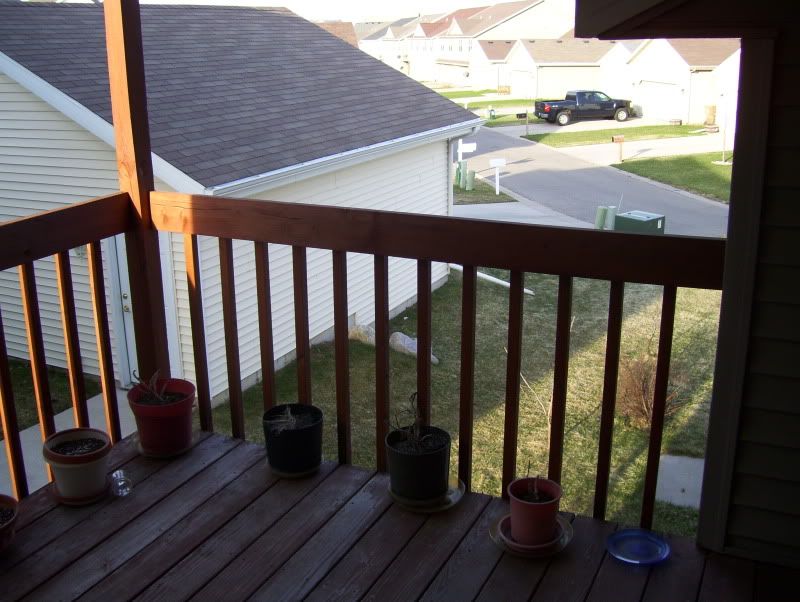 These plant corpses were left as a warning.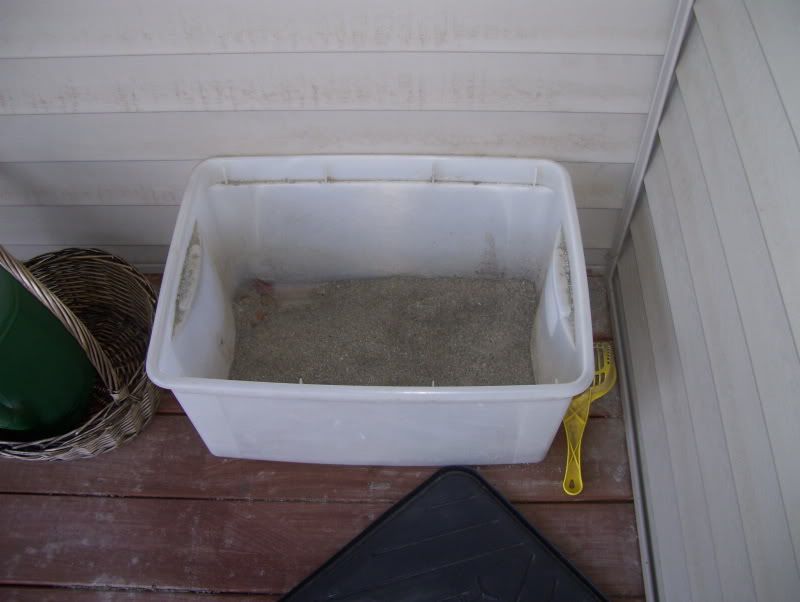 I assume the house had already destroyed the cat and they had no further use for this; I can't imagine the previous owners left the litterbox as an amenity or anything.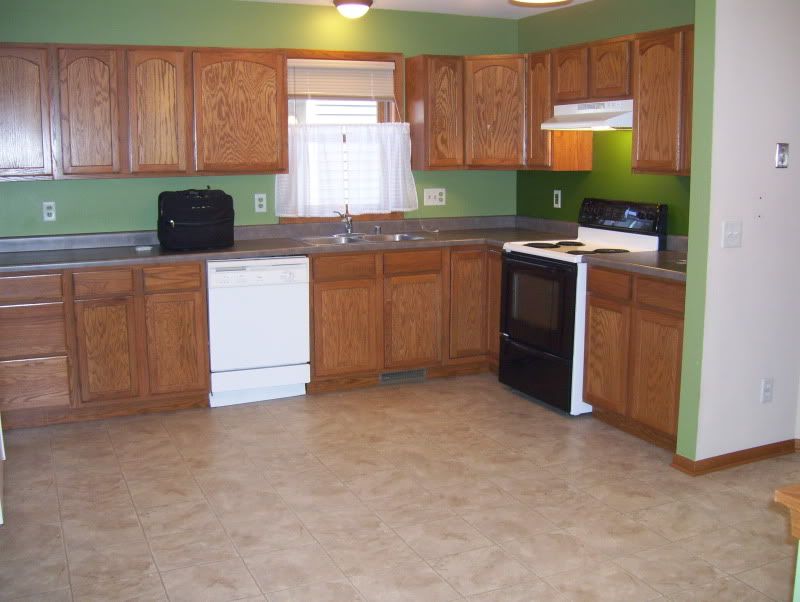 "Another distraction is needed," thinks the house. "When they come in from the deck, I'll make them suddenly realize that small stretch of wall above the oven is an entirely different color than anything else."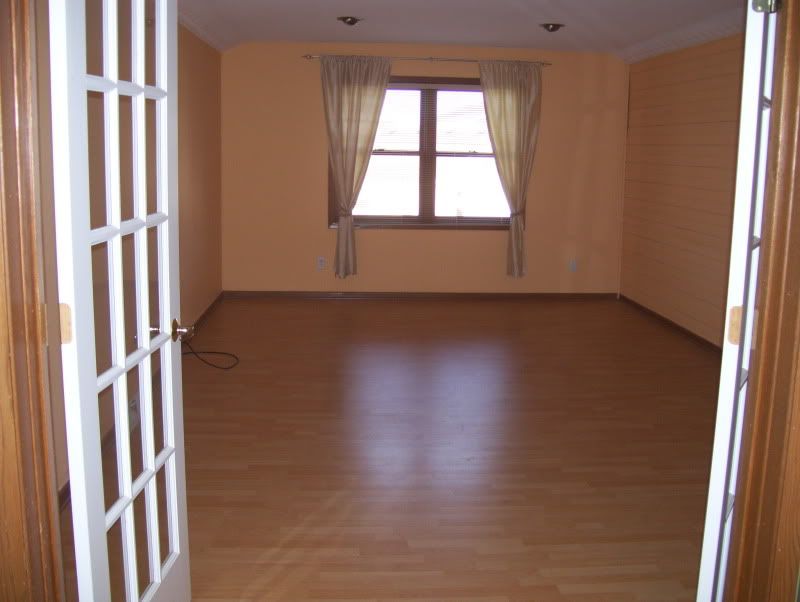 Turn left, and BEHOLD, THE...wait, what kind of room did we decide this is?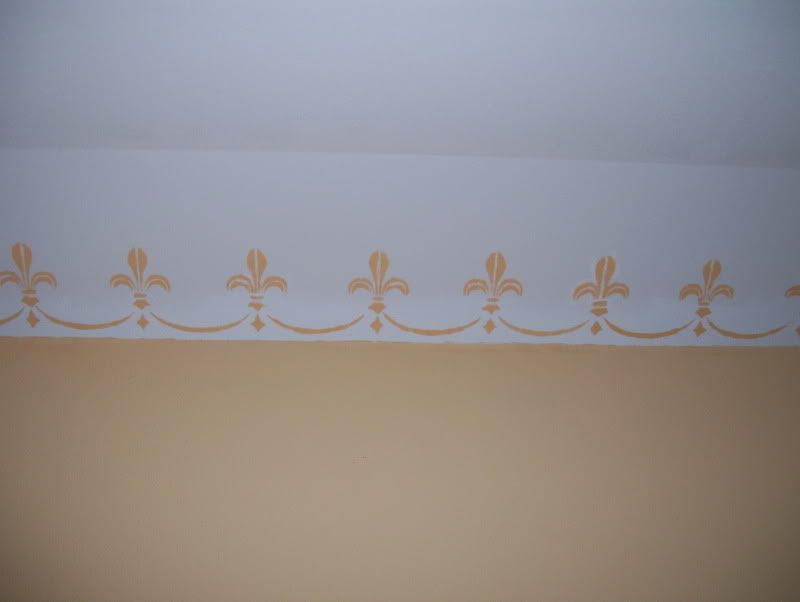 A...parlor?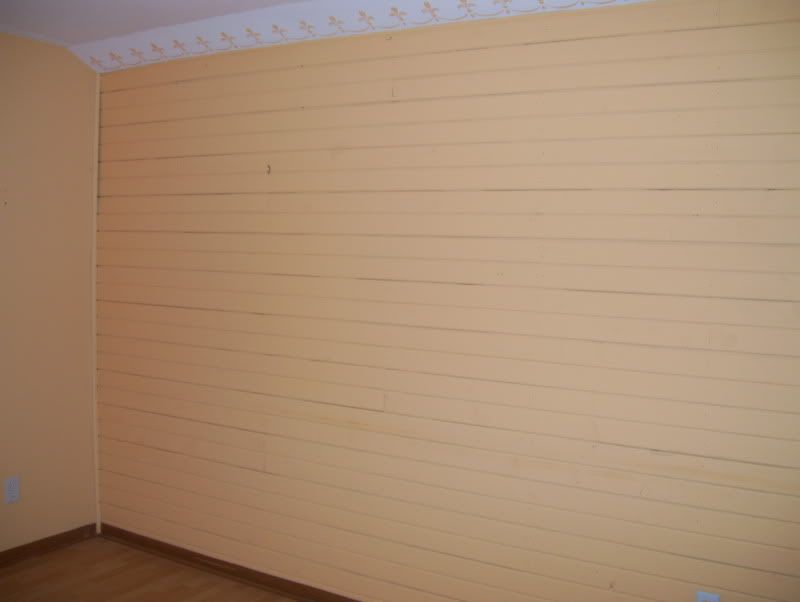 A garage?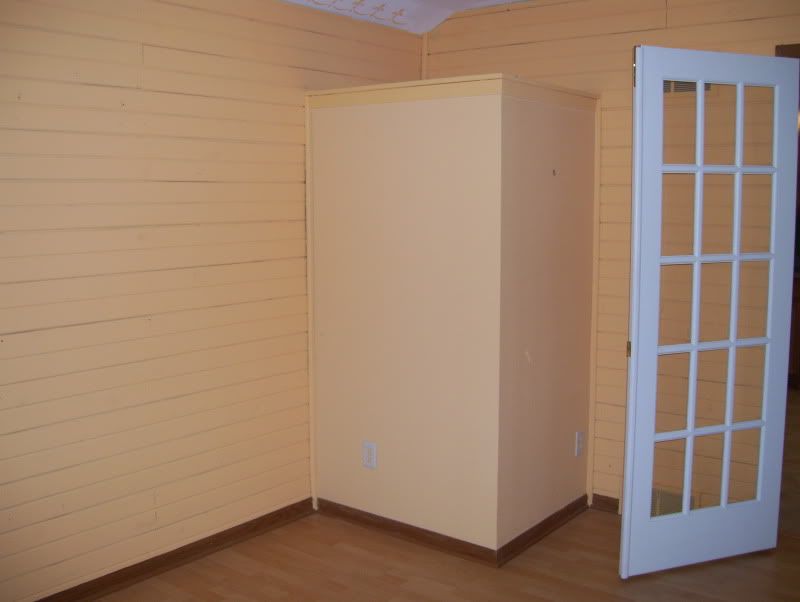 OH GOD WHAT IS THAT. IS THAT THE AGONY BOOTH? WAS THAT THERE WHEN WE FIRST SAW THE PLACE?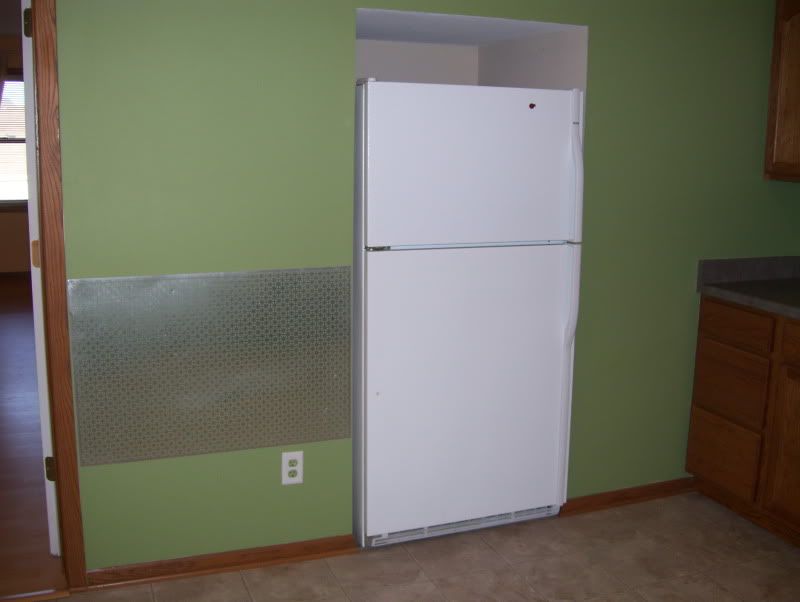 ...Oh. Well, who the fuck puts in a fridge like THAT? Also, see that metal thing nailed to the wall? Know what that's for? Yeah, me either. Maybe it's a "window."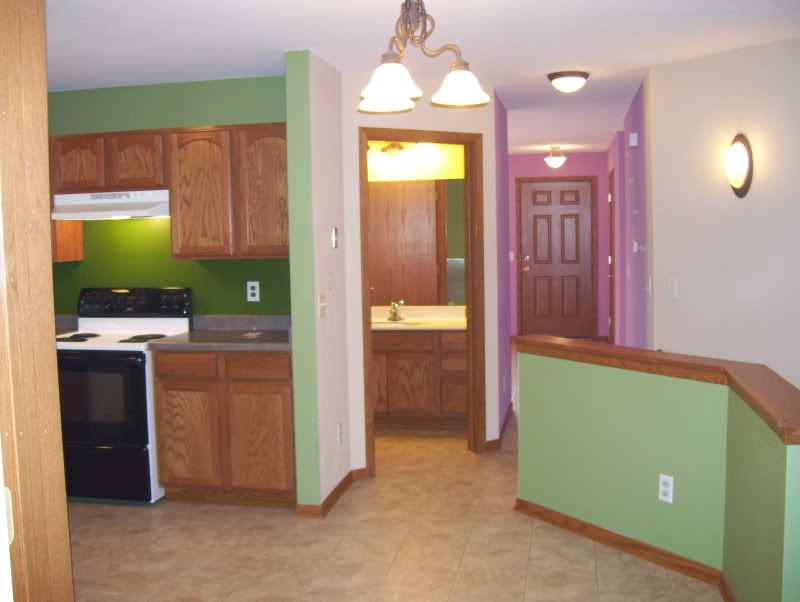 Looking back at the front door from the parlor/garage/agony booth. I just like to keep an exit in my line of sight.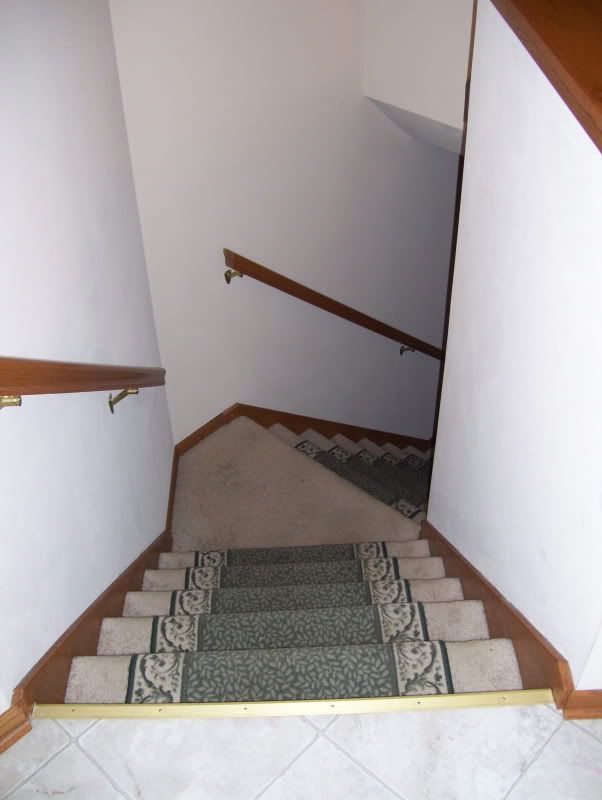 Take a deep breath and a ham radio - we're going subterranean.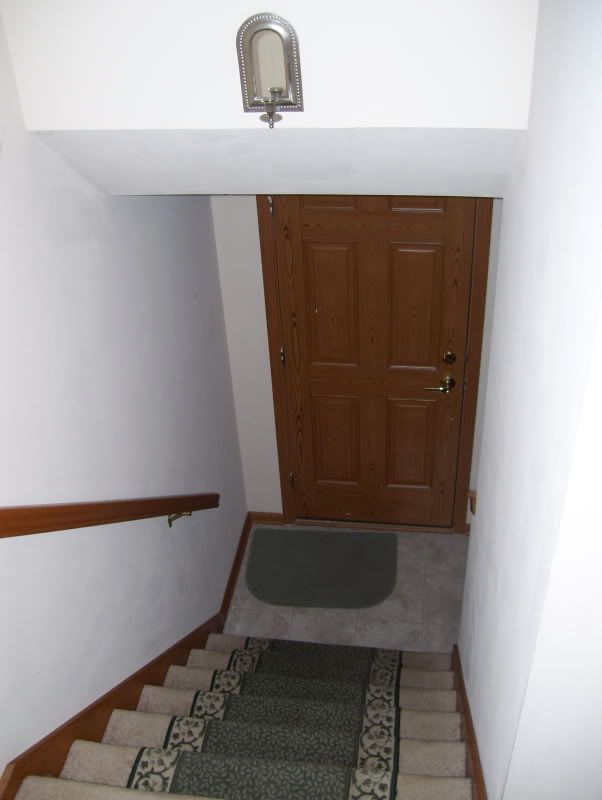 WHAT IS THAT. WHEREVER IT LEADS, IT'S NOWHERE GOOD.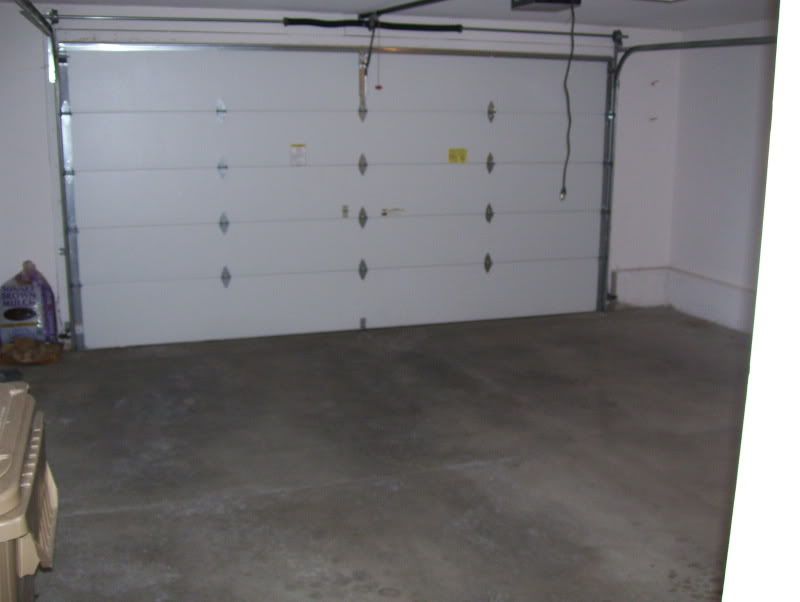 Oh. Well. That's all right, I guess. BUT I HAVE AN EYE ON YOU, SUSPICIOUS BAG OF MULCH.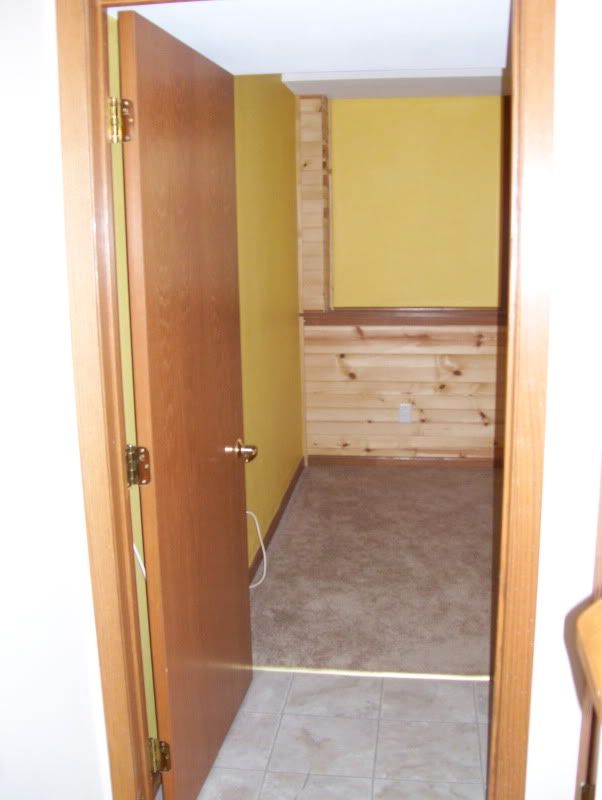 Turn right at the bottom of the stairs, and what's this?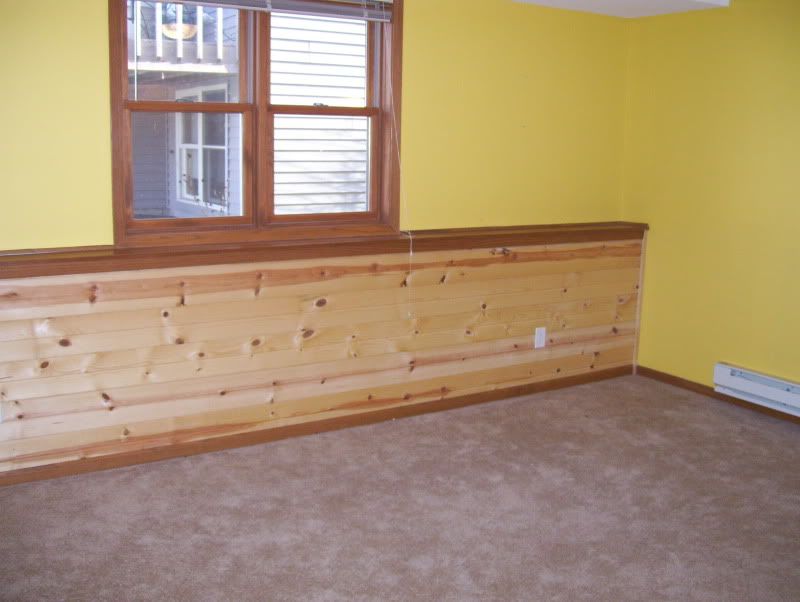 No, seriously, what is this? The inspector informed us that the window makes it legally considered a bedroom, meaning we can market the place as a four bedroom when we leave. (ASSUMING THE HOUSE LETS US LEAVE.) I can't figure out what the wood...half wall...shelf...thing is for, considering that an examination of the construction reveals that the room would have done just as well without such a feature. You know, better, actually.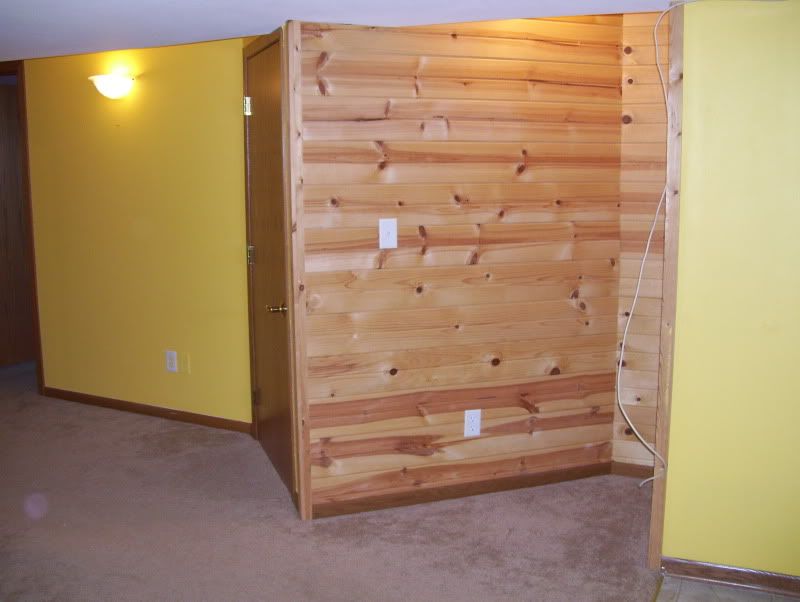 Maybe it's to make the closet look less out of place jutting into the damn room. Maybe they were embarrassed about the brazenness of this closet and wanted to make it feel less awkward with half a wood wall to share the shame with.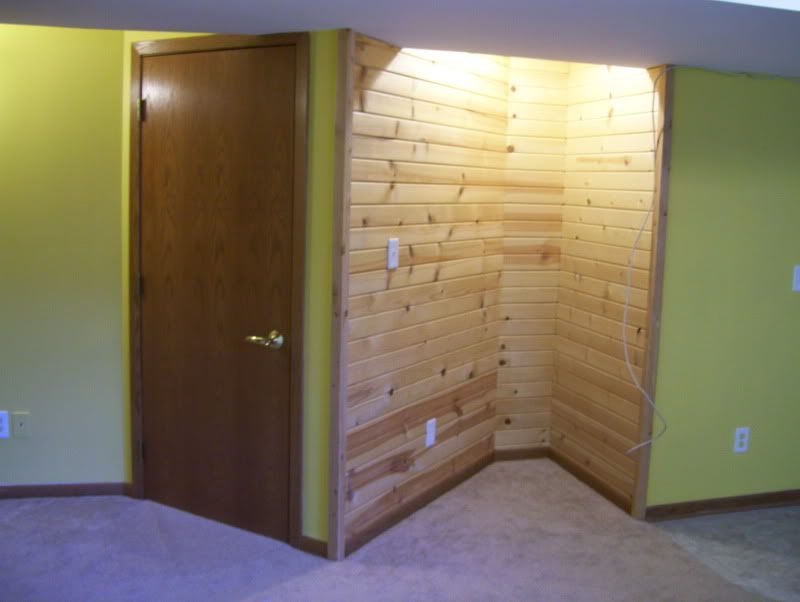 Although if they were embarrassed, I'm not certain why they put a spotlight on it.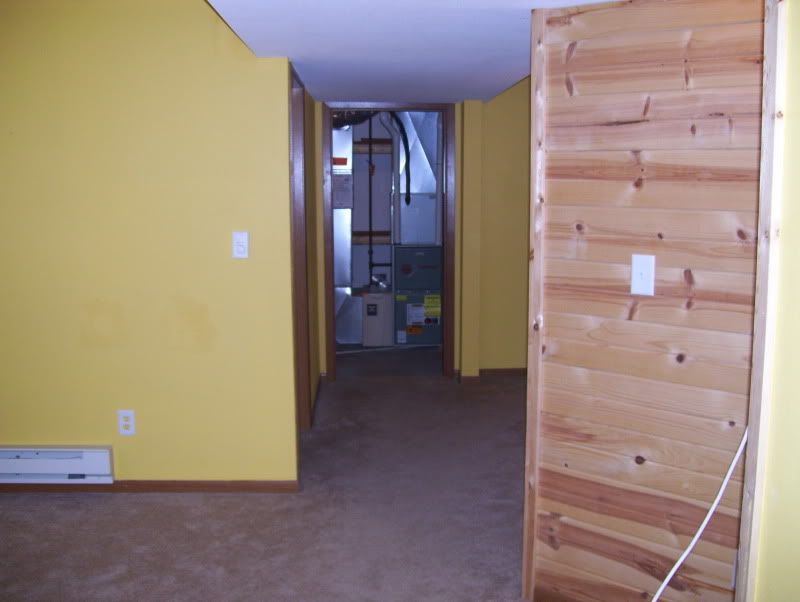 Keep moving forward. Best not to stay in one place too long.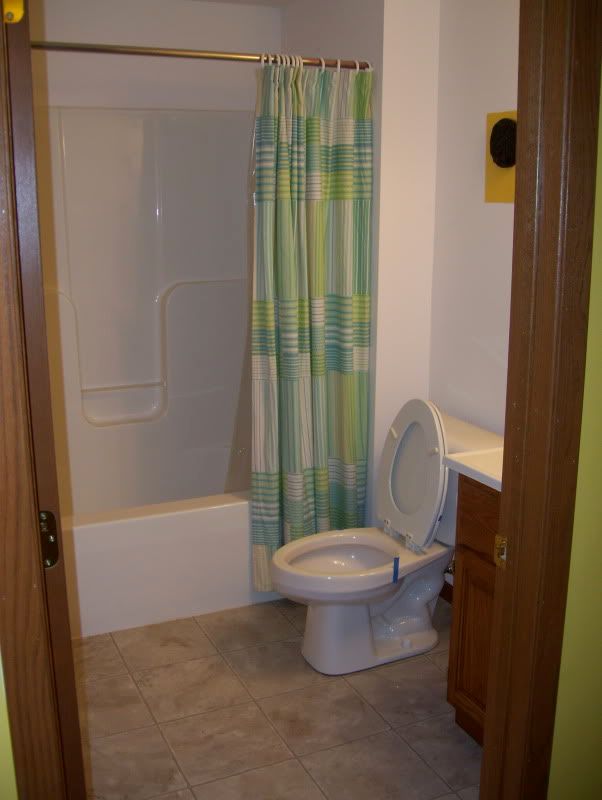 At the end of the hallway I looked left, and I swear to god I cocked my head and said, "Hey, Milo? Was this bathroom here when we saw the house before?" I literally do not remember this bathroom existing.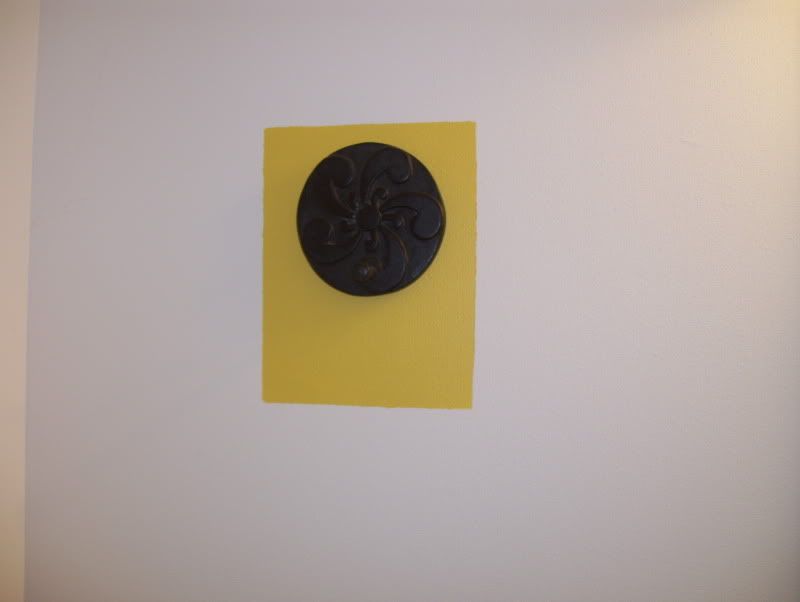 "Is this a sign? Is the house trying to tell us something? I CANNOT COME UP WITH A PURPOSE FOR THIS."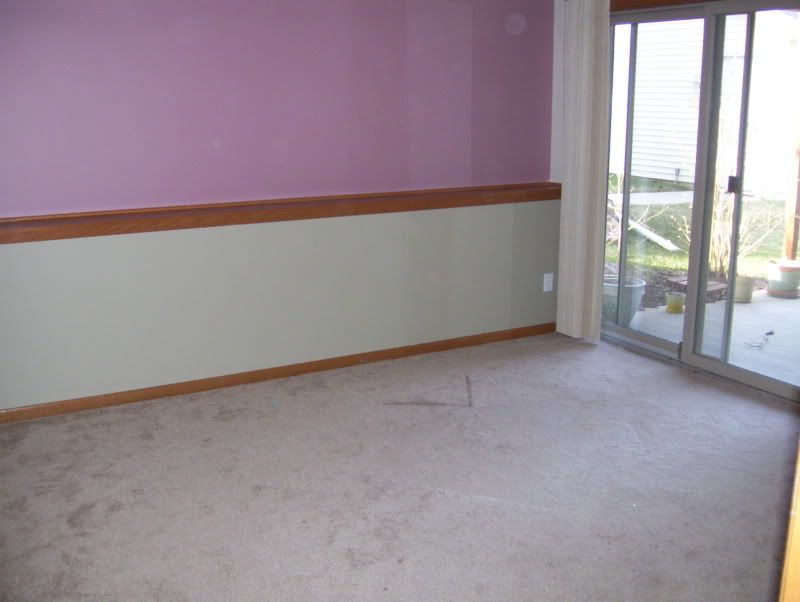 On the right, MAH NEW OFFICE! Opening directly out the back, for speedy escape when the floor starts to swallow itself into a black hole.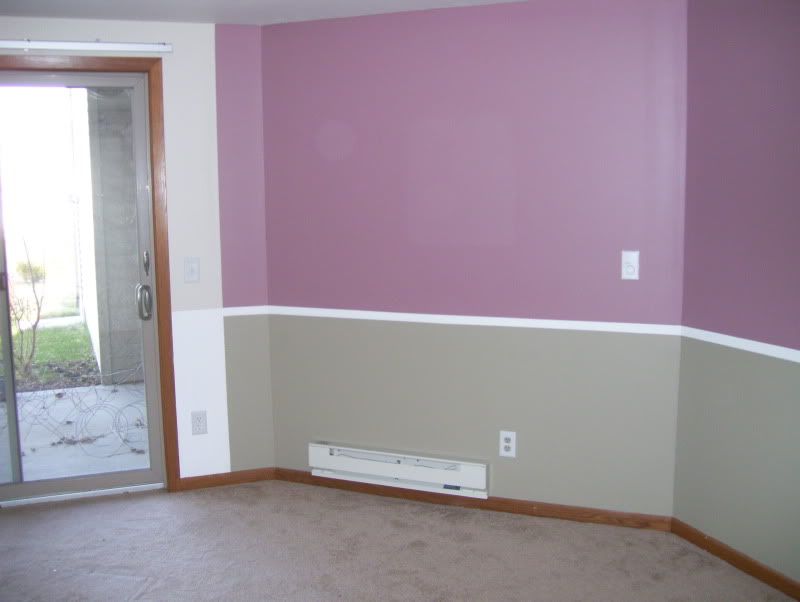 Another incomprehensible extra wall. I'm pretty sure that if you added up all the walls in this house, it would come out to far more than the total interior square footage. ("Hey, honey, are you done painting the wall?" "...Yeah, close enough."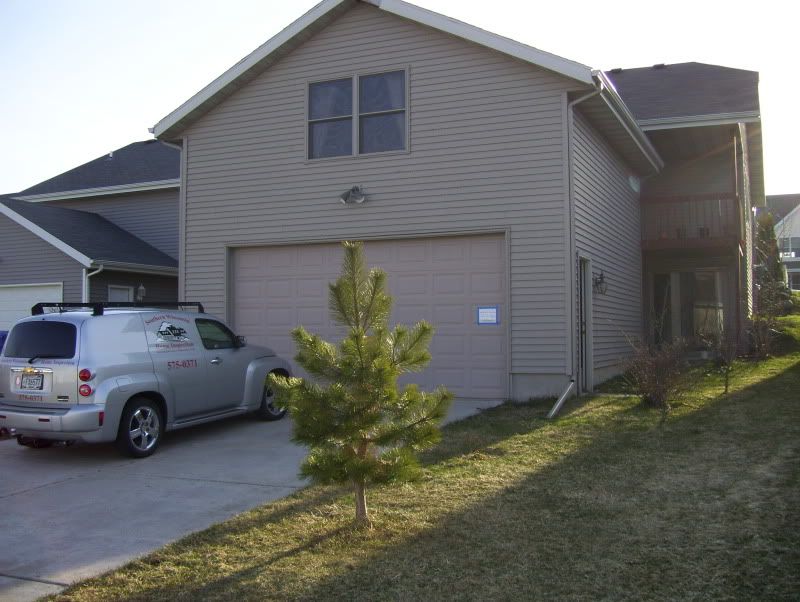 Because of relativity or Heisenberg's uncertainty principle or something, the driveway is actually on a different street than the rest of the house. Gazing up at it in the morning light, I suddenly realize that my house is a giant mullet: business in the front, party in the back. No wonder it's so angry.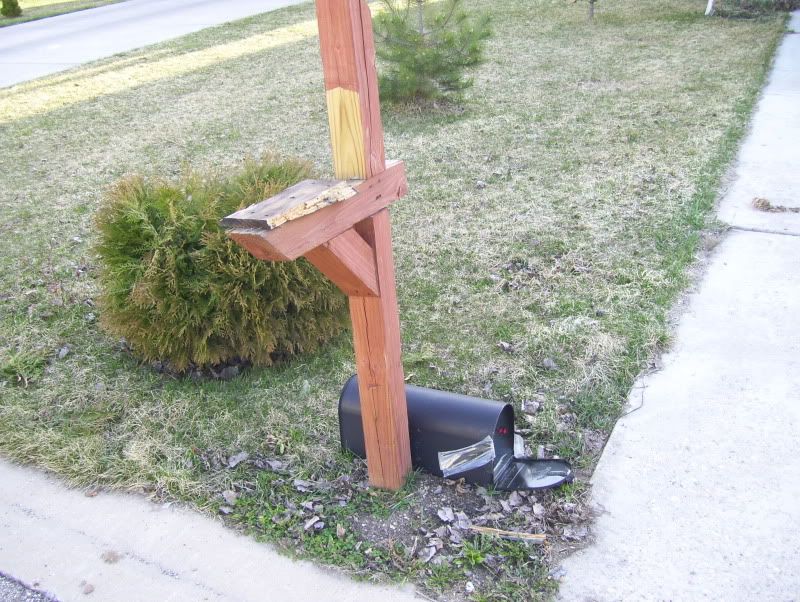 I could hear the house cackling as we drove away.
Barnes and Noble shouldn't have sales if they don't want people to end up terrified of their own homes. I realize this is a bold statement, but store policy should really back me up on this. I mean, SOMEONE has to be to blame for my reading
Current Mood:

indescribable